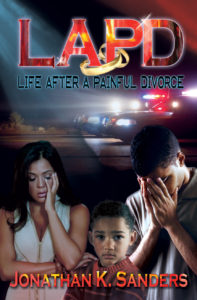 Divorce hurts men too!
Are you imprisoned in a marriage of verbal assault and felonious neglect? Has the fear of failure and opinions of others held you hostage? Determined to break free of the strongholds that held him captive, J. K. apprehended inner peace and received a pardon from the Lord.
In Life After a Painful Divorce (LAPD), Jonathan Sanders exposes the feelings, fears and inner turmoil that pursued him during his divorce. Without blame or accusation, he delves into a man's perspective on the transition from hurt to healing. Grounded in biblical hope that transcends gender, Sanders reassures you that your life is just beginning. You've been served!
After reading this book, you will learn
God's forgiveness applies to the divorced
Practical techniques and spiritual revelations to flourish after divorce
You deserve happiness, hope and complete wholeness
ISBN-13: 978-0-9817436-6-0
Retail: $14.95